Electric Pressure Fryers Introduction
This series American fried chicken furnace is the company absorbing foreign advanced technology, according to the production process characteristics Western and traditional Chinese chicken fried chicken in the development and production of the latest fried chicken furnace. The whole body of stainless steel, LCD computer control panel, simple operation, automatic temperature control exhaust pressure. Using low-temperature high-pressure principle, fried food crisp outside and tender, bright color, but also fried duck, fried chicken, fried chicken, chicken wings, fish, pork, and other meat and potatoes and other vegetables. Applicable to all major shops, hotels, fast food restaurants, snack bars, factory canteens and self-employed households. With simple operation, clean, easy to use, high efficiency, durability and other characteristics. Is the latest type of food processing machinery and equipment.
Features:
1, All stainless steel body, easy to wash and wipe, long service life.
2, All luminum lid, rugged and lightweight, easy to open and close.
3, Built-in automatic filtration system, easy to use and energy efficient.
4, Four casters carrying capacity together with brake function, ease of movement and positioning.
5, LCD digital display control panel, more accurate and more beautiful.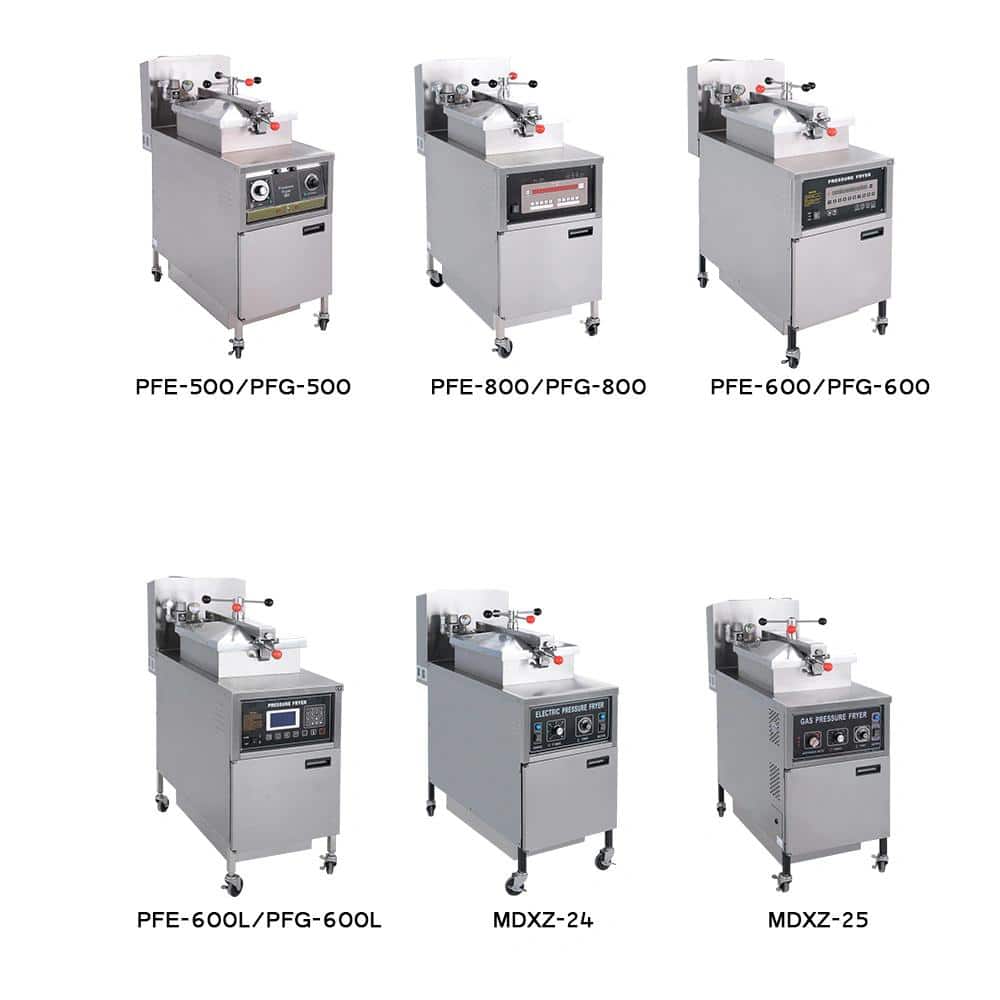 Electric Pressure fryer PFE-600L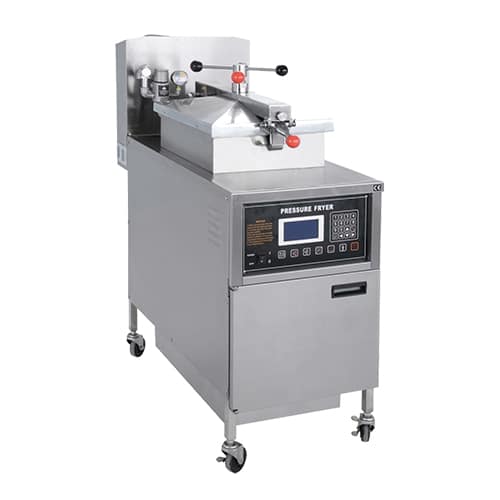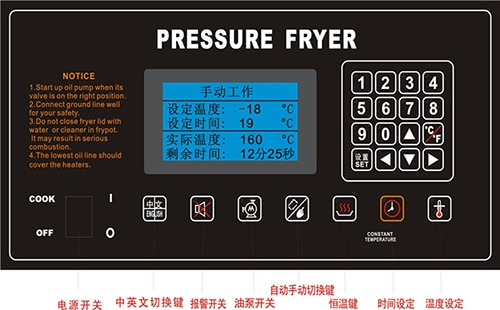 Parameters of Electrice pressure fryer:
| | |
| --- | --- |
| Name | Electric pressure fryer |
| name | PFE-600L |
| Voltage | ~3N380v/50Hz(~3N220v/60Hz) |
| Power | 13.5kw |
| Control temperature range | 20-200℃ |
| Size | 960×460×1230mm |
| Packing size | 1030×510×1300mm |
| Capacity | 24L |
| Weight | 135kg |
| Gross weight | 155kg |
| Control panel | LED control panel |
Electric pressure fryer PFE-600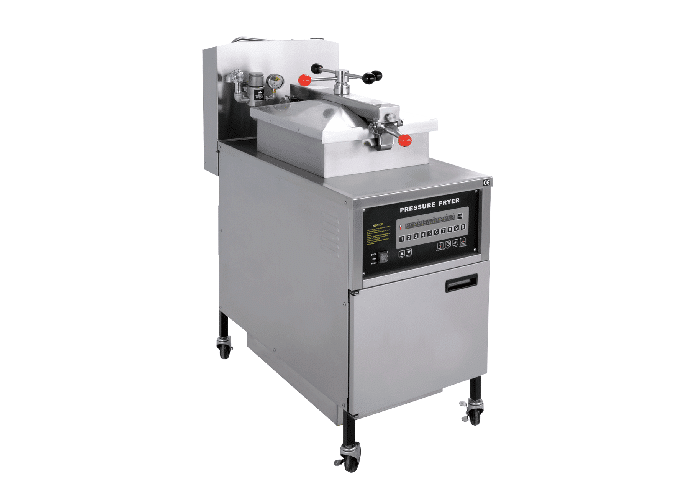 Parameters of Electric pressure fryer:
| | |
| --- | --- |
| Name | Electric pressure fryer |
| name | PFE-600 |
| Voltage | ~3N380v/50Hz(~3N220v/60Hz) |
| Power | 13.5kw |
| Control temperature range | 20-200℃ |
| Size | 960×460×1230mm |
| Packing size | 1030×510×1300mm |
| Capacity | 24L |
| Weight | 135kg |
| Gross weight | 155kg |
| Control panel | LED control panel |
Electric Pressure Fryer PFE-500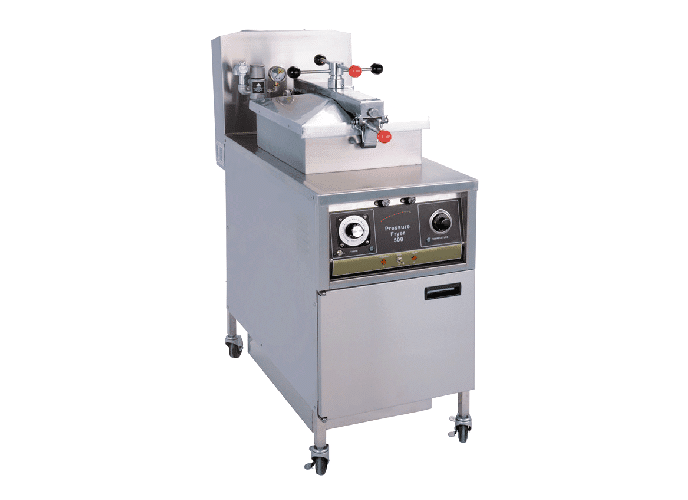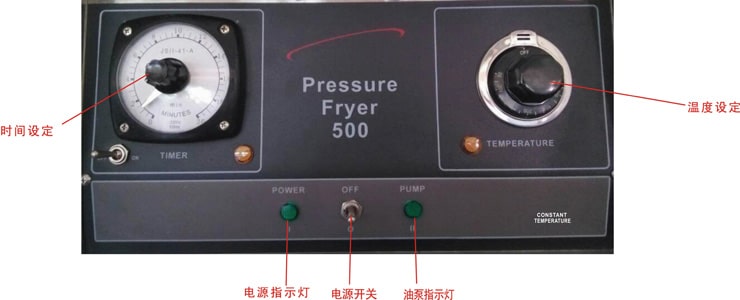 Electric pressure fryer Specifications:
| | |
| --- | --- |
| Name | Electric pressure fryer |
| name | PFE-500 |
| Voltage | ~3N380v/50Hz(~3N220v/60Hz) |
| Power | 13.5kw |
| Control temperature range | 20-200℃ |
| Size | 960×460×1230mm |
| Packing size | 1030×510×1300mm |
| Capacity | 24L |
| Weight | 135kg |
| Gross weight | 155kg |
| Control panel | manual panel |
Commercial Chicken Fryer PFE-800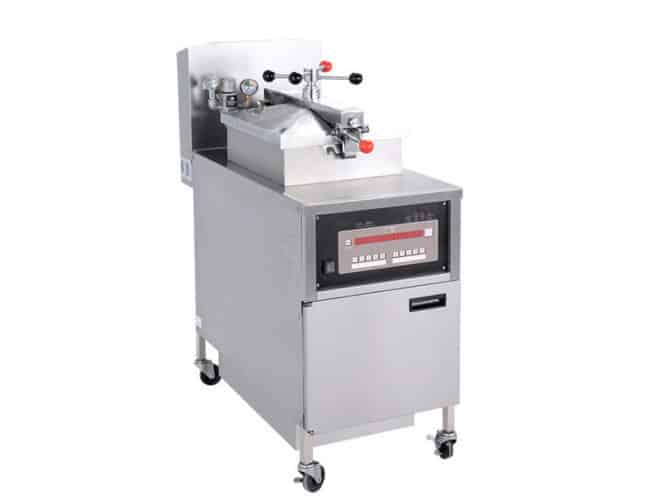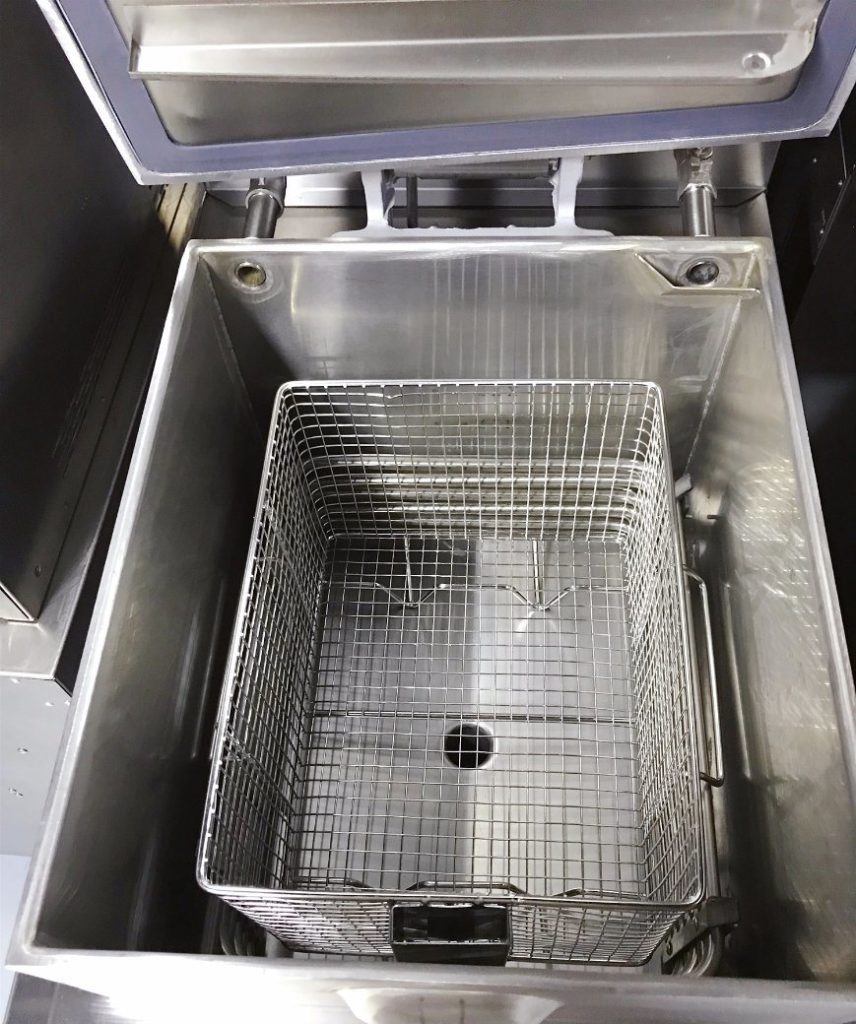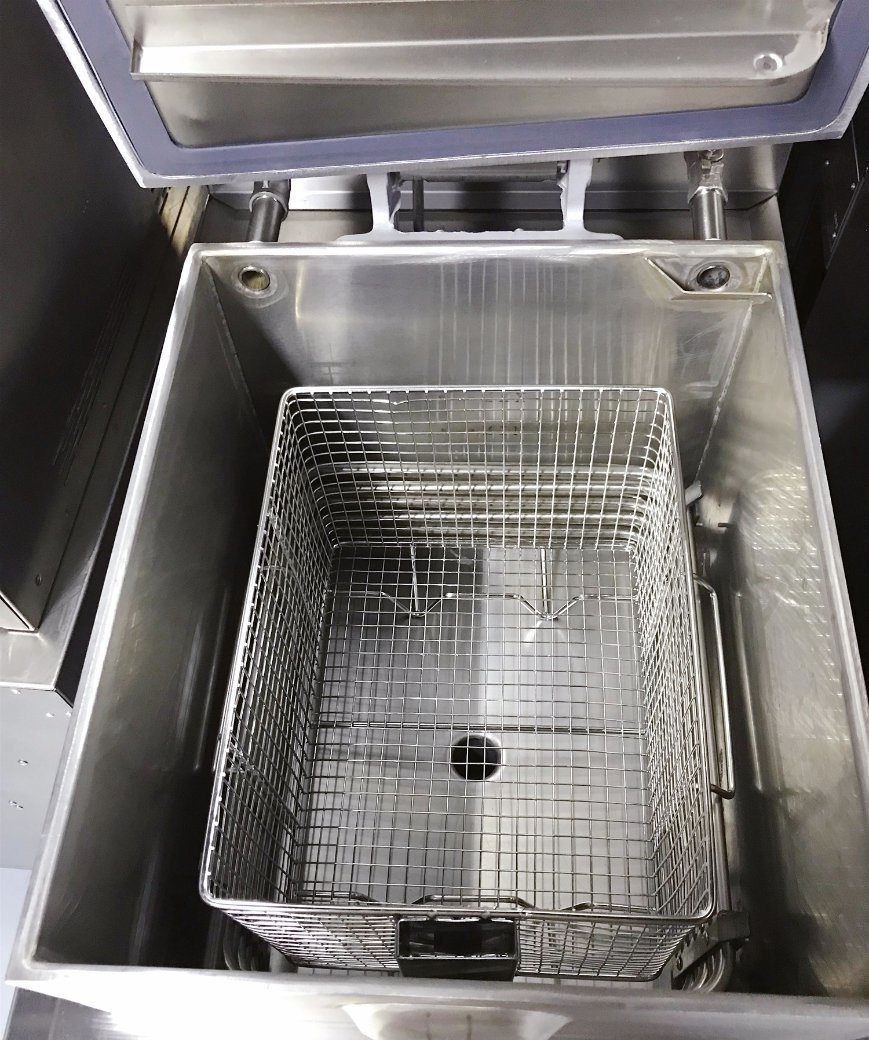 Electric pressure fryer Specifications:
| | |
| --- | --- |
| | Electric & gas Pressure Fryer |
| | PFE-800 |
| | 220V/380V/110V |
| | 13.5kw |
| | 25L |
| | 135kg |
| | 155kg |
| | 460*960*1230mm |
| | Computer control panel |